Arem embroidery service use the best materials for the garment decorations. Like a beautiful embroidery, when it comes to changing the world, every little stitch counts. Arem know that sustainability is the way of the future; that's why we use Polyneon Green, a 100% GRS recycled polyester thread made from post-consumer waste. A high-quality yarn suitable for use in industrial machine embroideries, Polyneon Green is proof we can spin plastic waste into embroidery gold.
Threading the needle, finding sustainable solutions
The best Polyneon Green is a new machine embroidery thread carefully designed for workwear , safetywear and other projects that have to face wear and tear in a more sustainable way.
The great benefits at a glance :
100% GRS recycled polyester;
Made from post-consumer PET bottles;
A range of 108 shiny and resistant colours;
Keeps the genuine high-quality of Polyneon threads;
Free from harmful substances and certified for use on baby items;
Suitable for all logos and designs digitised for 40 weight threads;
Reuses plastic waste, saves resources.
A brilliant solution in the advance towards more eco-friendly textiles, this recycled embroidery thread is part of a shift toward a circular economy.
The post-consumer waste thread lifecycle
Polyneon Green is manufactured using recycled transparent bottles made of polyethylene terephthalate (PET). The process of giving this post-consumer waste a second life as thread takes many steps:
Recycling plastic bottles gives existing materials a chance at a new life.

After the PET bottles are collected and prepared, they are shredded into flakes, …

which are then formed into chips.

Those are melted into a liquified form and extruded through microholes.

The recycled fibers are spun and turned into an amazing new thread which won't create new waste: Polyneon Green.

Voila! Ready to shine and last in your sustainably produced premium embroideries.
Polyneon Green is certified to the GRS
The Polyneon Green machine embroidery threads are made from 100 % GRS recycled polyester, certified by ECOCERT Greenlife, Licence Number 240979.
This means that the recycled content is verified by authorised third parties and tracked from the recycler to the final embroidery thread.
Compliance with the Global Recycled Standard proves that the origin and amount of the recycled materials used by Madeira Garnfabrik to produce Polyneon Green are independently verified. Moreover, the entire supply chain fulfils the environmental, chemical and social requirements of the GRS.
Robust. Radiant. 100% Recycled.
Polyneon Green – weight 40 for sustainable premium industrial embroideries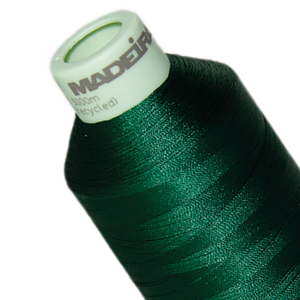 Consistently radiant in colour, Polyneon Green is a 100% polyester filament thread made of recycled plastic. For use in industrial machine embroideries like any standard weight 40 PES thread, its durable nature means it is able to weather harsh conditions while keeping its beautiful lustre. Long-lasting, it's perfect for heavy duty workwear, swimwear or interiors.
Recycled Polyester. Professional: Polyneon Green's best use scenarios
Arem use Polyneon Green in response to a need for a more sustainable embroidery thread that holds up even under tough conditions. With a broad selection of colours and heavy duty strength, the thread is ideal for industrial machine embroideries :
High endurance sportswear
Often stretched to its limits, every part of an activewear garment has to hold its own in endurance trials. Including the embroidery. Made of recycled polyester, Polyneon Green is robust enough to hold up under the toughest conditions. The thread's colours will also stay shiny long after the athletes have crossed the finish line.
Workwear that works
From overalls to aprons to lab coats, our uniforms say a lot about who we are and what we do—right up to the nametag stitched on the lapel. At Arem Italia, we know that workwear has to be robust and our embroidery threads need to hold up under pressure. With strength that stands the test of time, Polyneon Green stays radiant, even on the hardest days at the hardest job.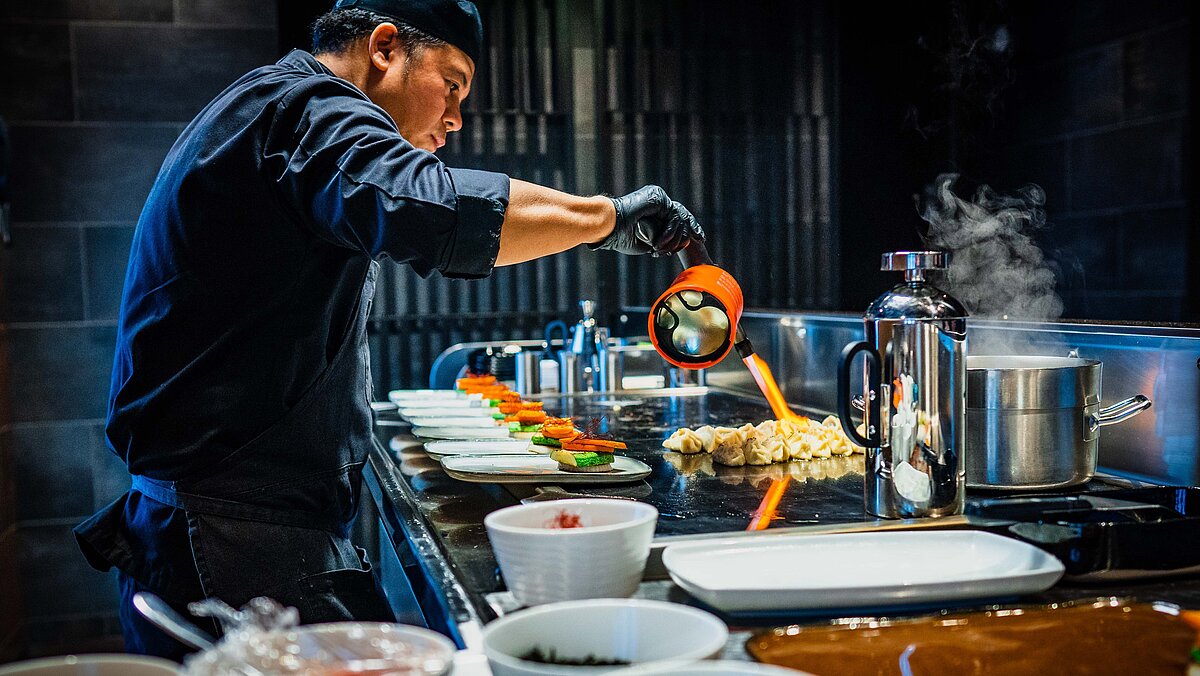 Sustainable denim
In the fashion market Denim never seems to go out of style. Although fashions change, with more design houses shifting toward environmentally-friendly practices, sustainable jeans are here to stay. Using recycled polyester embroidery threads on these projects ensures every little stitch plays its part in keeping the earth clean.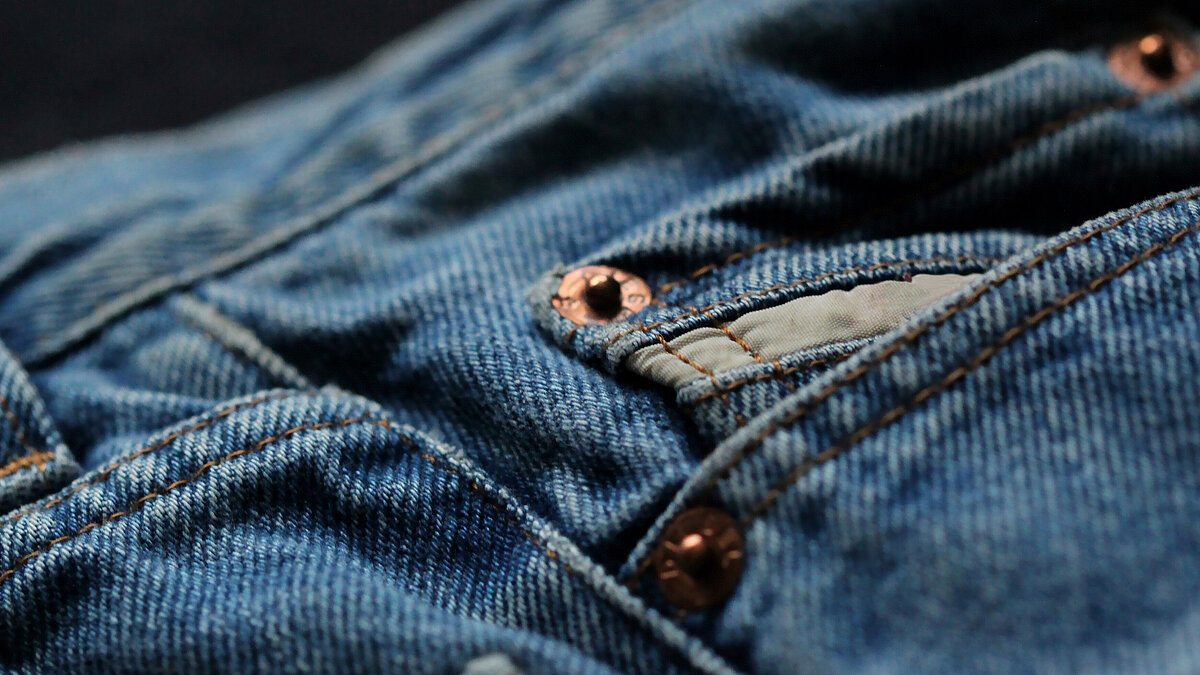 Safetywear that tread lightly
With so many unique parts and chemically intensive processes, making a more sustainable safetywear can be a hard fit. Using a strong embroidery thread made of 100% recycled plastic is one step toward leaving a lighter safetywear print. Durable and robust, Polyneon Green always stays in step.
A rainbow shade card
Certifications and Standards
Polyneon Green polyester thread for embroidery are tested and certified with STANDARD 100 by OEKO-TEX , Annex 6, product class. These trhreads are dyed in the German factory of Madeira in production facilities which are ISO 9001-2015 certified.
Certifications
The german's Madeira factory is certified, as is the whole supplychain of Polyneon Green, from the bottle to yearn. Do you want use it for the certifiable textile ? Pay attention for the further chain of custody : usually not only the seller but also the buyer must be certifiedto the GRS and the transactions between the two verified by an authorized independent company.
Sweet to you and everything around nature
Arem Italia embroidery service support the conscious way, so use certified Polyneon Green with Annex 6.
A Madeira Green products conform to STANDARD 100 by OEKO-TEX® which guarantees their safety for humans. Because they are carefully produced and safe even for babies and toddlers they are certified with the product class I.
But why also Annex 6? For the earth.
This optional addition was developed mainly for companies that are particularly focused on the Detox Campaign. This campaign aims to improve environmental performance during production across the textile industry. In comparison with the regular Annex 4, it includes expanded criteria which tighten the limit values for various substances. This planet is our home and together we can take better care of it. That's why we're in: to make this possible.