Arem Italia present an innovation: the thread for the embroidery decorations. Gentle on the skin and the earth, the colourful Sensa Green and its underthread counterpart are two of the most sustainable professional embroidery threads in the world. They are sensationally soft and responsibly produced from 100 % eco-friendly TENCEL™ Lyocell. | TENCEL™ is a trademark of Lenzing AG
Premium lyocell embroidery threads
Soft. Sustainable. Sensational. Made from 100% TENCEL™ Lyocell
Sensa Green puts the best parts of nature at your fingertips. The first coloured machine embroidery thread made of naturally strong, smooth and biodegradable TENCEL™ Lyocell fibres, it has a distinguished silky matte look. This new premium yarn is not only feather-soft and gentle on the skin, but is also responsibly produced. The manufacturing process uses environmentally friendly technologies and raw materials, with wood as the thread's main ingredient. An unrivalled choice for stylish and sustainable logos and designs, it surprises with a sensational embroidery experience and result.
Experience the Touch of Nature
Naturally good-looking with an amazingly sensitive feel, Sensa Green embroidery thread was developed with our earth always in mind.
Its advantages:
Made from 100 % TENCELTM Lyocell fibres
Available in 144 colours, including an overdye version
A unique look and long-lasting softness
Production that is energy-saving and reuses resources
Botanic origin—derived from trees grown in sustainably managed forests
Suitable for designs digitised for 40 weight threads
Certified with STANDARD 100 by OEKO-TEX®, Annex 6, product class I
A completely new embroidery experience in premium quality
Fully recyclable for more sustainability in the textile industry
Details that make a difference
When we talk about the environment, we often refer to the butterfly effect: how even little changes can make a big difference. Sensa Green is one of those little things with significance – a state-of-the-art embroidery thread.
1. The main ingredient in Sensa Green comes from sustainably managed forests. The trees are grown on non-agricultural soil, are watered by the rain and do not require pesticides, fungicides or herbicides. And they are tall, offering more raw material over the same surface when compared to other plantations, like cotton. In this way, the land is used most efficiently and consciously.
2. In order to extract cellulose, the raw materials are turned into woodchips. The non-cellulosic components are then saved to create other products. Nothing is wasted.
3. A further transformation turns the cellulose into a pulp from which the biodegradable Lyocell fibres are derived – the same material (wood pulp) is usually required for producing paper.
4. The TENCEL™ Lyocell is manufactured by Lenzing, using resource-saving and eco-friendly processes that have received the European Business Award for the Environment. The revolutionary closed-loop technology reuses the water and more than 99 % of the organic solvent, and generates close to zero emissions.
5. These fibres are transported short distances and arrive to Madeira's factory in Germany, where many expert threads are made. Here, they get their silk matte colours and finish to become Sensa Green.
6. What emerges: a sensationally soft embroidery thread sure to please your senses. Its incredible performance on industrial machines ensures high quality with a low ecological impact. Not to mention that substances of animal origin are avoided from beginning to end.
Sensa Green makes every stitch matter and feel amazing!
What makes Sensa Green so unique?
Sensa Green is one of the most sustainable embroidery threads in the world. This first-of-its-kind coloured lyocell yarn was developed with a lot of care for the earth to add refined textures and marvelous shades to each and every design.
Eco chic
TENCEL™ Lyocell fibres for fabulous fashions
With saving the environment en vogue, fashion's becoming increasingly eco-friendly. Sensa Green shows you can be sustainable with style. It is made from TENCEL™ fibres using a closed-loop production process that saves on resources and produces minimal waste. So your embroideries can be both eco and chic.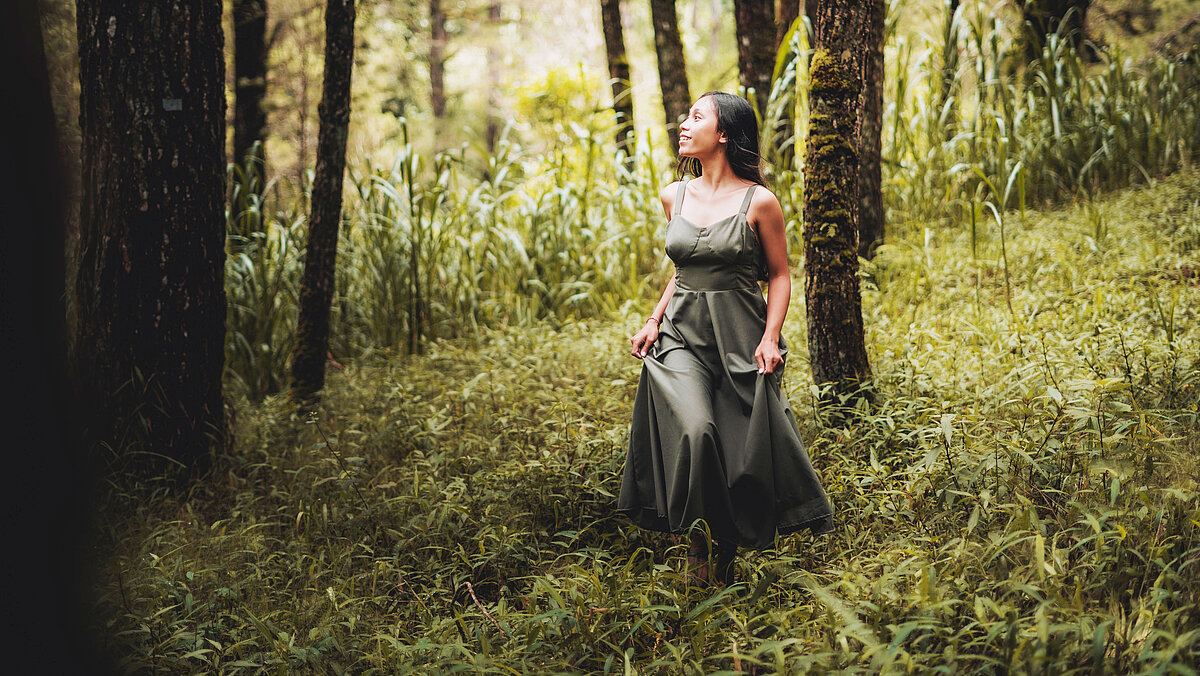 Active outdoors
Back to nature with nature
Leave no trace: with Sensa Green, we have taken the earth lovers' old mantra to tread lightly one step further. Naturally strong and smooth, the thread is manufactured from sustainably harvested trees, a renewable natural resource. Take your embroidered sportswear or activewear outdoors and enjoy the beauty of both nature and garments.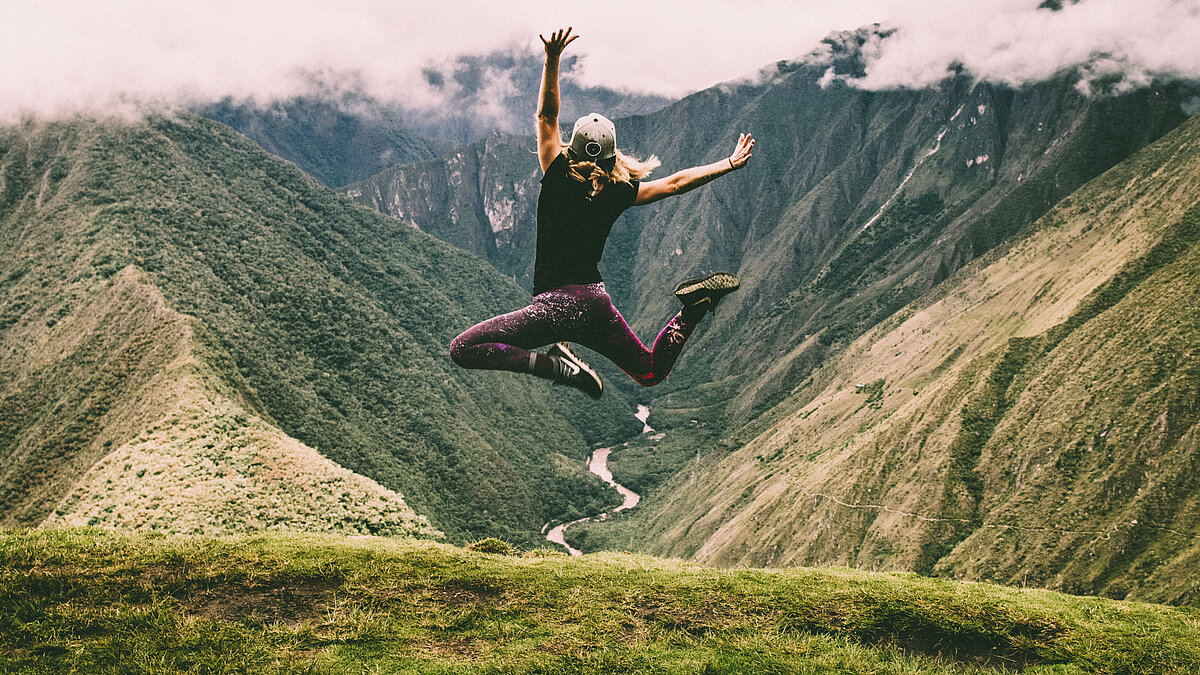 Incredible on intimates
A natural sensation
Sensa Green feels good even against sensitive skin. It contains no harmful substances and offers a sensationally smooth feel. It's perfect for branding and ornamenting intimates and underwear. So gentle that it can be safely machine embroidered even on textiles for babies and children.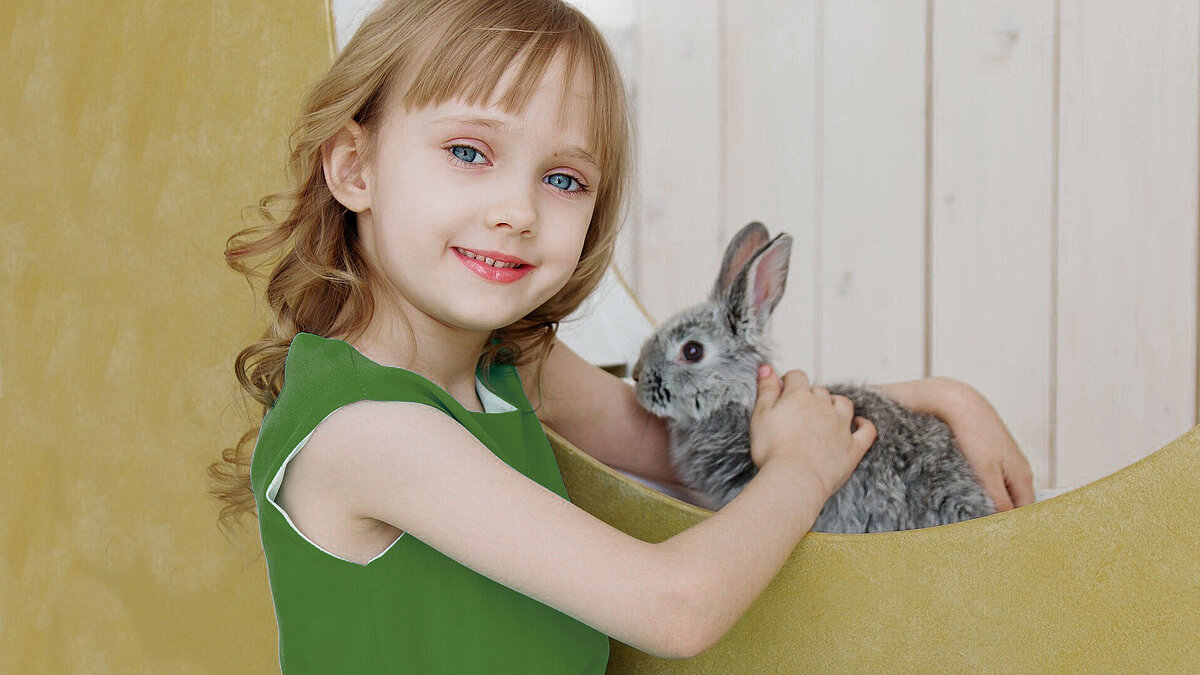 Comfortable home decor
Conscientious and cozy
Pillows, throws, beddings and other interior textiles—all the comforts that make a house feel like a cozy home. By personalising or decorating them with these colourful embroidery threads made from 100 % premium lyocell, you can keep them comfortable while adding embellishments that pleases the senses.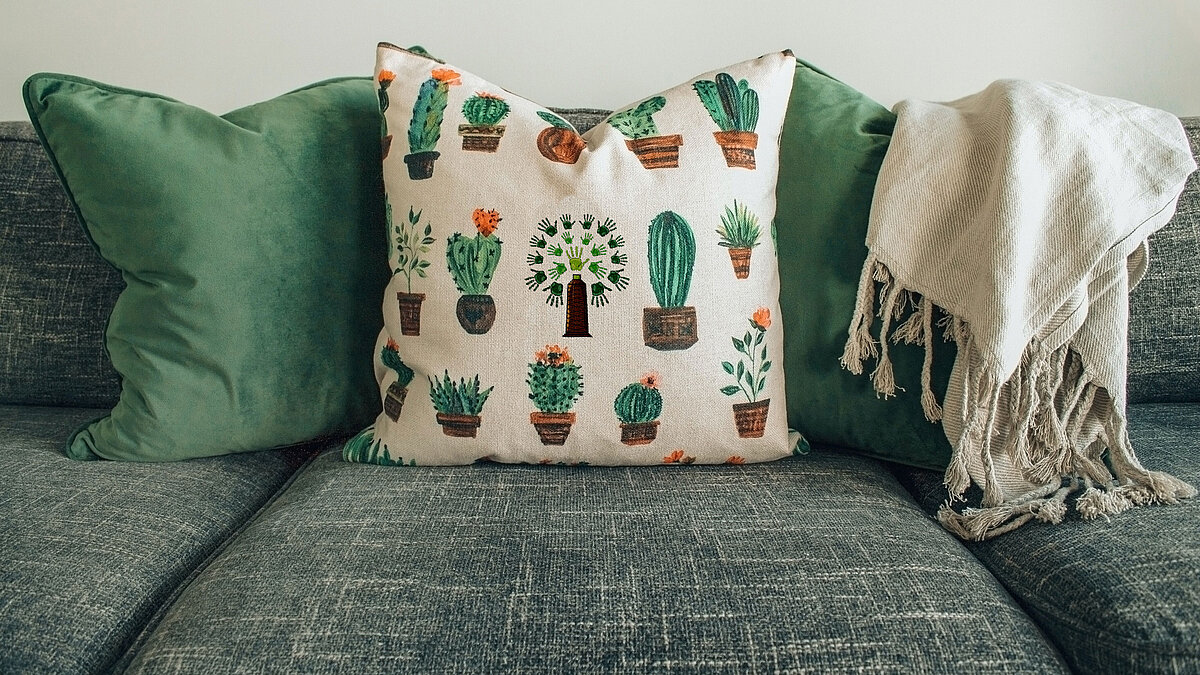 Denim details
A natural headturner
An ideal addition to your environmentally friendly denim manufacturing practices, Sensa Green maintains a vintage look perfect for the new more sustainable styles. An amazing thread of botanic origin, it is the natural choice for designers.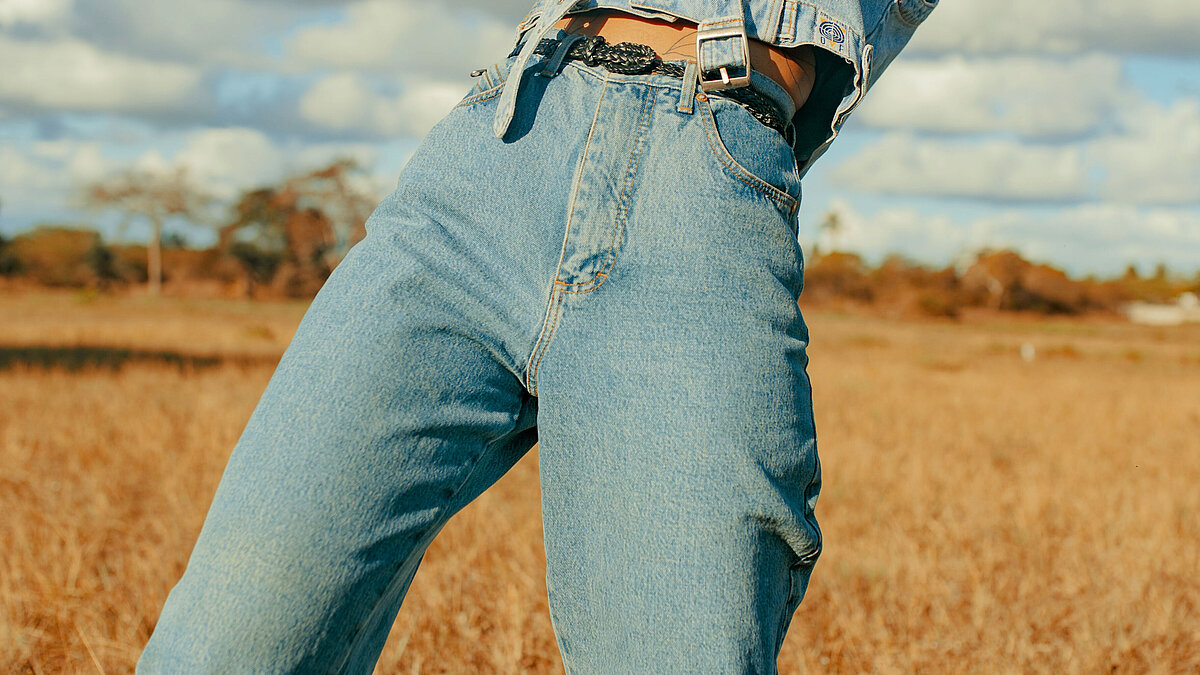 Overdye
The colour choice is all yours!
Create the perfect shade match with the undyed Sensa Green's – no. 71. For use on textiles that will later be overdyed, this version provides you with maximum flexibility for a harmonious colour fit for your industrial embroideries. Or you can use the dye-free thread in its natural state—the choice is up to you!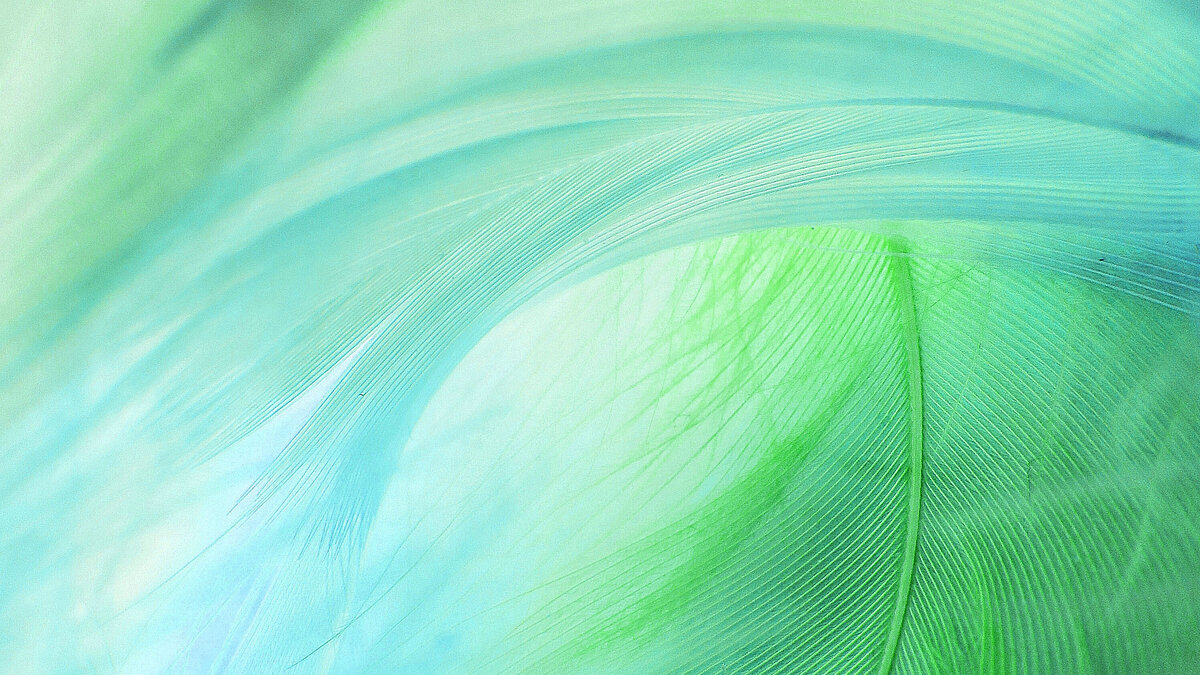 Gentle to you and everything around you
We support the conscious way, so we have certified Sensa Green with Annex 6.
Arem Italia is a partner of Madeira. Green products conform to STANDARD 100 by OEKO-TEX® which guarantees their safety for humans. Because they are carefully produced and safe even for babies and toddlers they are certified with the product class I.
But why also Annex 6? For the earth.
This optional addition was developed mainly for companies that are particularly focused on the Detox Campaign. This campaign aims to improve environmental performance during production across the textile industry. In comparison with the regular Annex 4, it includes expanded criteria which tighten the limit values for various substances. This planet is our home and together we can take better care of it. That's why we're in: to make this possible.
A prime range of colours
Certifications and Standard